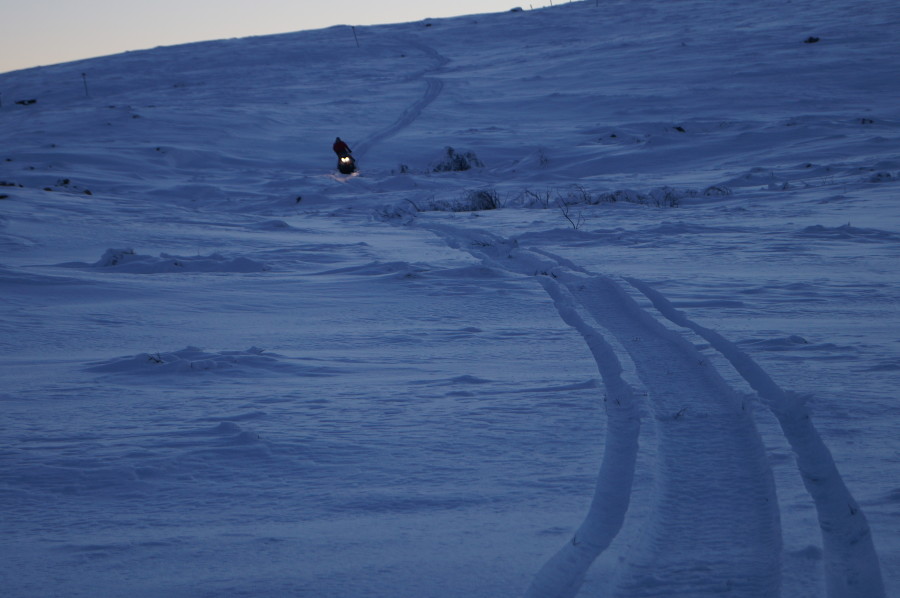 We'll have an exciting appr 25 kilometer, three hours, snowmobile ride in Kiruna vincinity. Two persons per snowmobile.
We will pass the building site for the new city, the new Kiruna. If the weather allows we'll experience some amazing scenery – old pine wood and birch forests on the mountain.
West – Kebnekaise, the highest mountain in Sweden.
East – the scenery towards Finland.
North – Norway and it's mountain chain.
And of course during the darker time of the year we might see the spectacular northern light – Aurora Borealis.
The tour starts when you are picked up, ends when you're back at the tourist information/your hotel.
Tree tours a day: Between 10 am and 1 pm, between 2 and 5 pm, and between 6 and 9 pm.
1100 Sek per person, students 800 Sek per person. Conditions.